Tripawds is a user-supported community. Thank you for your support!
FROM DAISY
Who am I?  Well my name is Daisy, and I have the BEST LIFE EVER!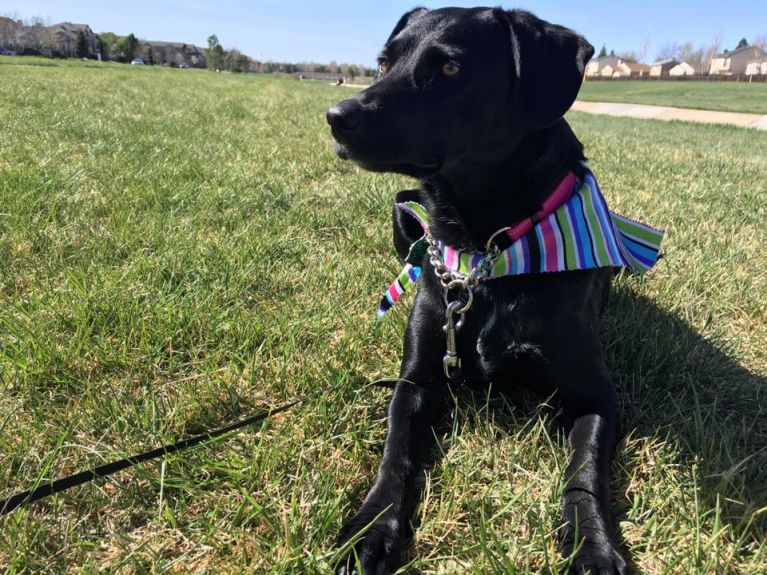 But, before I tell you about that, let me tell you about myself.
I love everybody!  And, I really mean EVERYBODY.  And, I love to give kisses.  In fact, my mom tells me I'm a world champion licker.  I don't remember receiving the trophy, but she wouldn't lie about that – so it must be true!
My mom and I spend a lot of time together.  We go for a lot of walks and runs.  I sometimes hear people say "Awwww… how sad" when they see me.  I think it's because I only have 3 legs… but that doesn't matter to me.  I'm just a regular dog like any other dog.  We play with my squeak toys a lot too.  I didn't know what squeak toys were when my mom first got me.  I didn't know what to do with them.  But now I LOVE THEM!  Squeak toys are the best!  I like to shake them, and toss them in the air.  And I really like to chew and chew on them until I get the squeaker out.  I'm really good at that too.  And I'm really smart (my mom tells me that all the time also).  I know how to sit, lay down, shake hands, stay, come, stop… and a few other commands too.  And I can do all that just by looking at my mom's hands – she doesn't even have to say anything!
Oh, and now I'm  SUPERSTAR!  My mom has started handing out my "pawdigraph"!  But I'll let her tell you about that.
FROM KORYNN
When I first got Daisy, she had just had her left-hind leg amputated 2 weeks prior.  Her leg was still shaved, and (to be honest), she was a little scrawny.  But I saw past all that.  She was sweet, and goofy, and friendly, and loveable, and… every good thing there was.  I had to have her.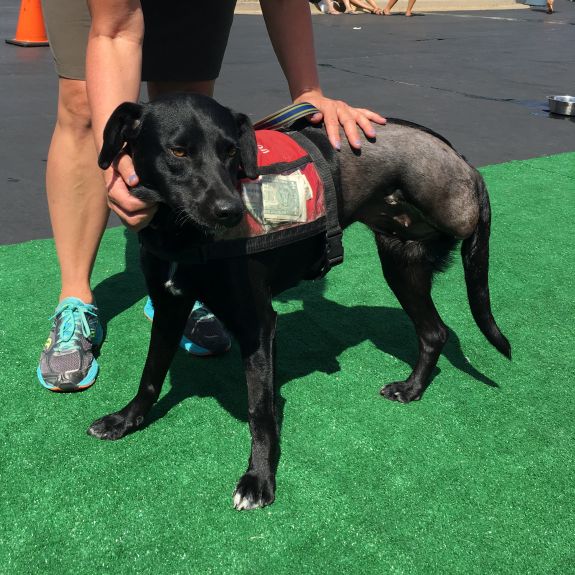 Fast forward 10 months and change, and now Daisy is starring in a play onstage at the Denver Performing Arts Complex, and I am handing out her "pawdigraph" to her adoring fans every weekend (more on this later on this week).  For now, I wanted this to be Daisy's official introduction to the Tripawds community.  We look forward to bringing you all on this adventure with us!